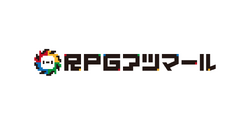 RPG Atsumāru (RPG アツマール) is Niconico's game-posting service provided by DAWNGO. Kimi ga Shine: Tasuketsu Death Game is one of their main featured games on the site.
Among producing and acting as agents, they also have a livestream channel with various shows hosted by gamers and creators.
Kimiware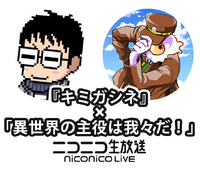 Main article: Kimiware
Kimiware is a monthly subscription livestream show, hosted by Nankidai and Seramikaru. It was produced between March 29, 2019 - June 24, 2020.[1]
Among discussing their various works and news, they also answer view-submitted questions, have sketch contests on random prompts, and have occasional guest stars.
4-koma comics
Main article: 4-koma comics
Atsumāru publishes extra 4-koma comics on their twitter by their various creators including ones by Nankidai. Kimi ga Shine 4-koma began on April 13, 2018[2] and the last one was posted on February 27, 2019.[3] The second series began on December 4, 2019[4] with art drawn by Yusuke Higeoni and is currently ongoing.
External links
References
Community content is available under
CC-BY-SA
unless otherwise noted.